To upgrade from the Free Plan, just visit the upgrade page, select the plan you want to purchase and click the Upgrade button.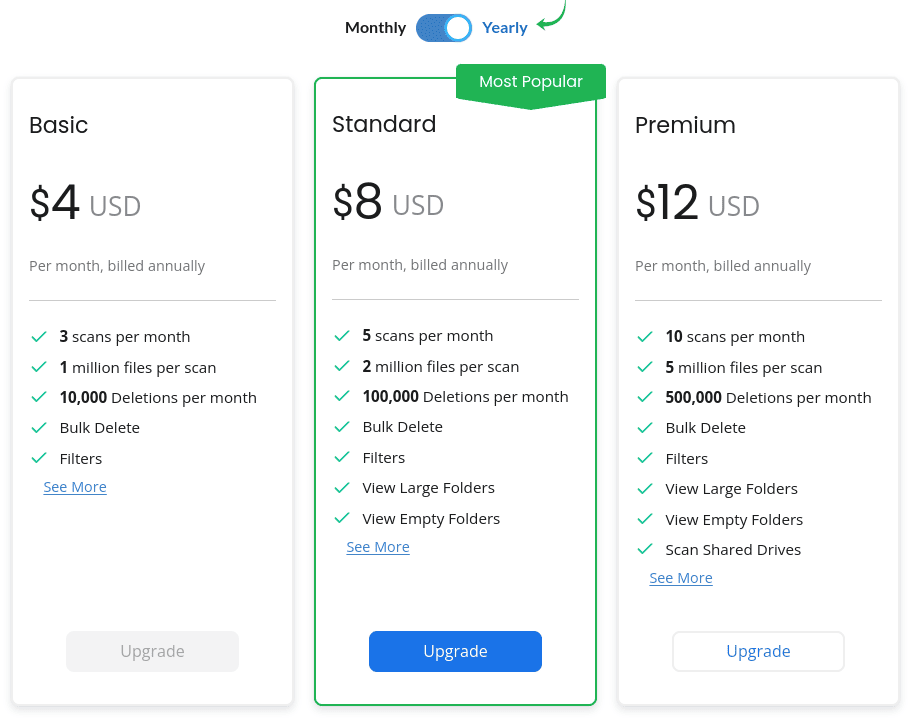 How to Change Plans
You can change your plan in Filerev by clicking your user avatar menu and selecting Manage billing.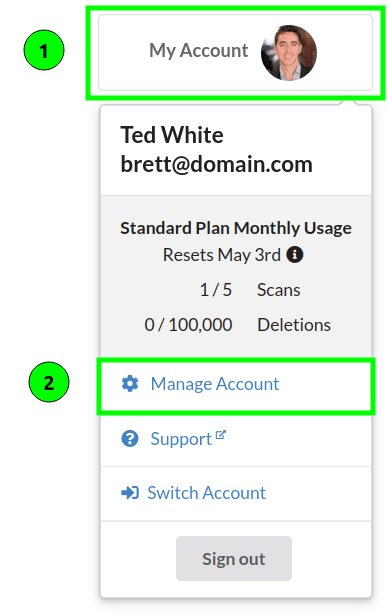 Then click the Billing Portal button.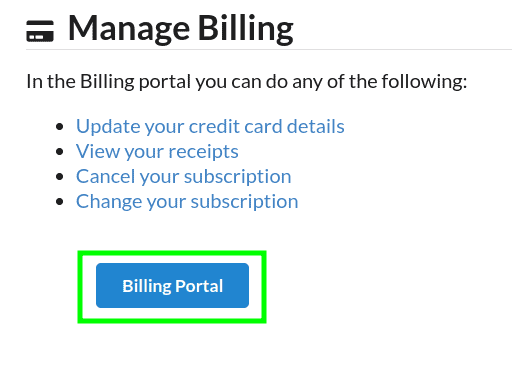 This page will show your payment method and invoice history. Click the Update plan button on this page to change your plan.
Then select the plan you would like to switch to by clicking the continue button next to that plan. You can also switch the billing cycle between yearly and monthly by clicking the monthly or yearly buttons.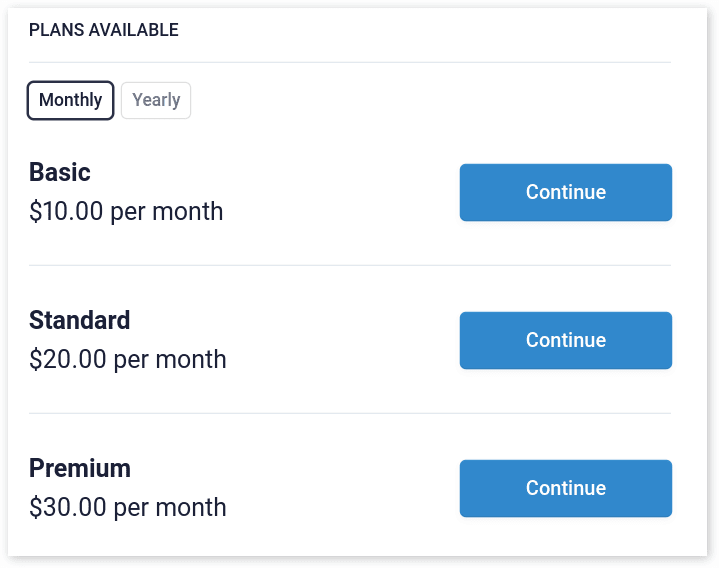 After clicking continue, you will be presented with a screen asking you to confirm the changes.
Any changes to your plan are prorated, and the way the proration is calculated can be seen by clicking the view details link as shown below.