After you finish scanning your Google Drive account with Filerev, you can see where your storage space is being used on the summary page of Filerev.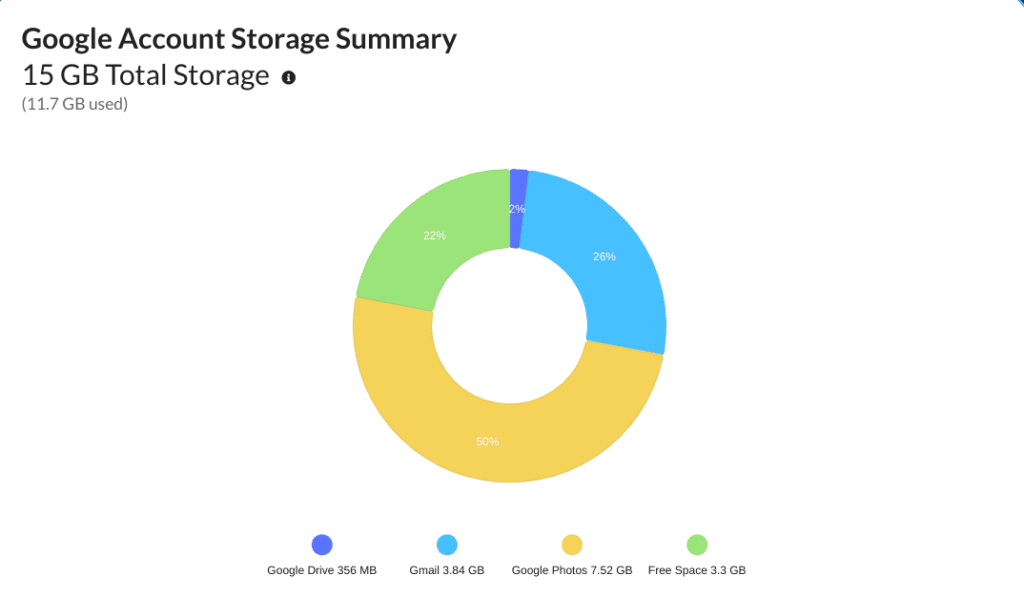 This will help you quickly identify if it is Gmail, Google Photos, or Google Drive that is using up your storage space. Once you know the Google service, you can start cleaning up the files to reduce your storage usage.
If you find a lot of storage space being used in Google Drive, then you can use Filerev to further drill down into what is taking up the storage space.
Filerev will show how much storage is used in different file groups such as documents, photos, audio, video, etc.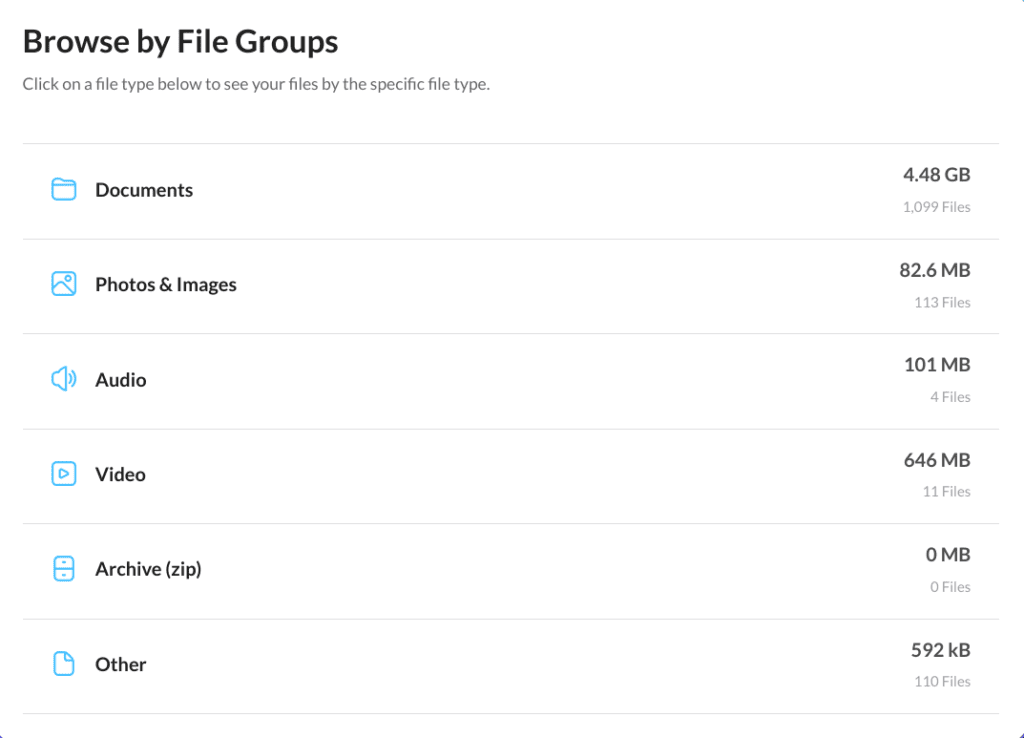 Then you can click on any one of those categories to further determine what is taking up your storage space. For example, if you click on the Documents category (shown above), you will see how much storage is used for specific types of documents. Below is an example, but it may look different for your Google account based on the types of documents you have.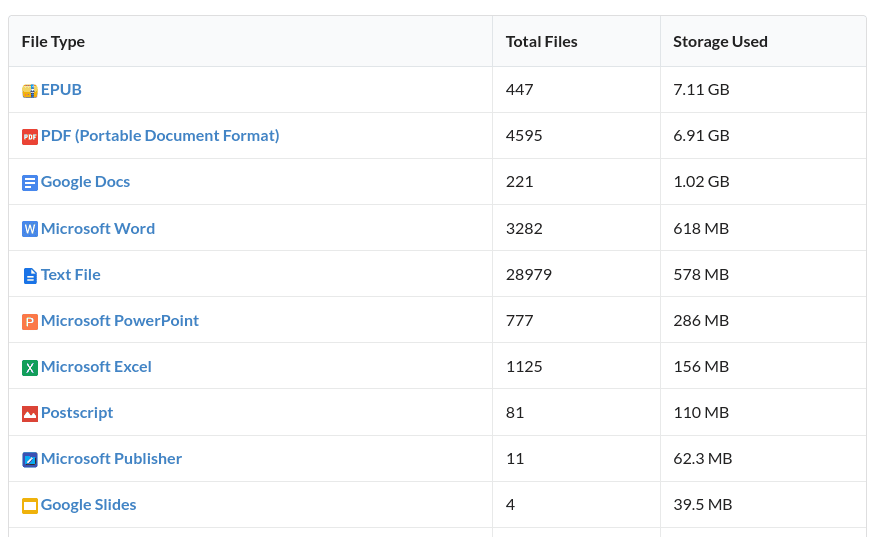 Next, you can click on any document category to see the files that take up the most space.
Other file categories, such as duplicate files, hidden files, large files, old files, etc., may help you reduce your storage usage in Google Drive.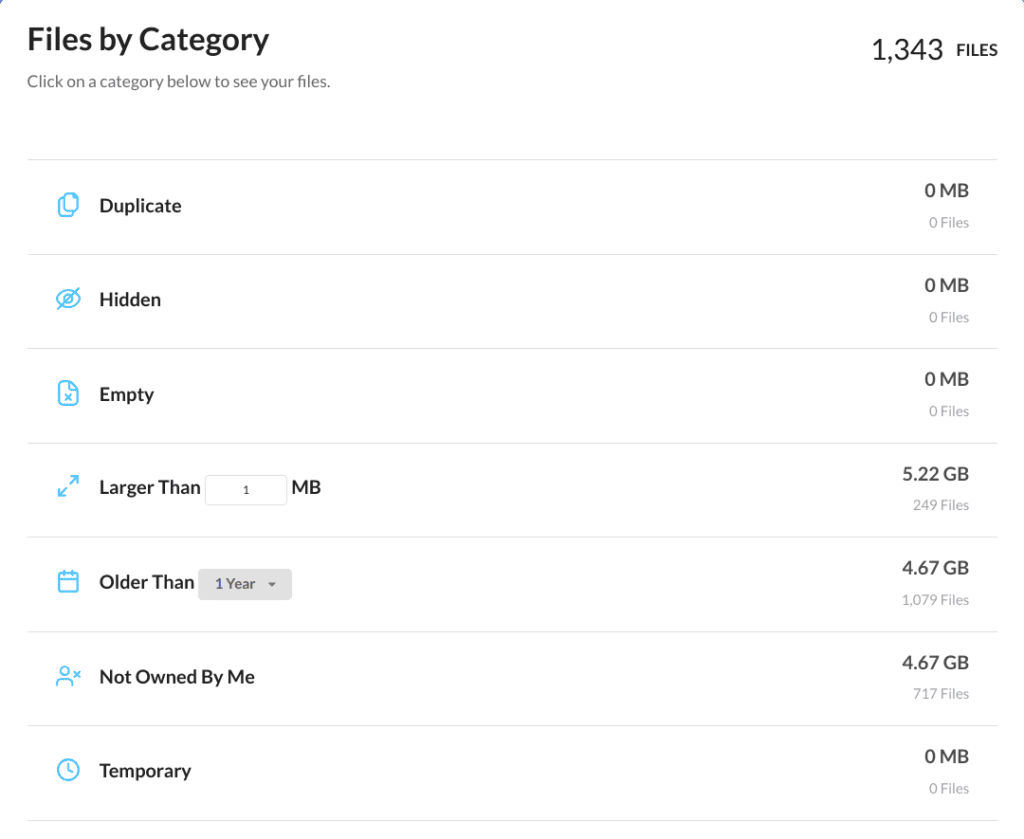 You can also browse your files and folders by size using Filerev's Storage Space Explorer. You can read more about the Storage Space Explorer here.