Good news! I have updated the Filerev app to add the ability to scan Shared Drives, improved the mobile experience and moved the action buttons to clean up your Google Drive files quickly.
Scanning Shared Drives was the most requested feature over the last year. Now when you scan your Google Drive account with a Business or Business Plus subscription, you will be presented with an option that lets you choose which Drives you would like to scan (screenshot below). For those not familiar with Shared Drives in Google Drive, here is some info on what you can do with Shared Drives.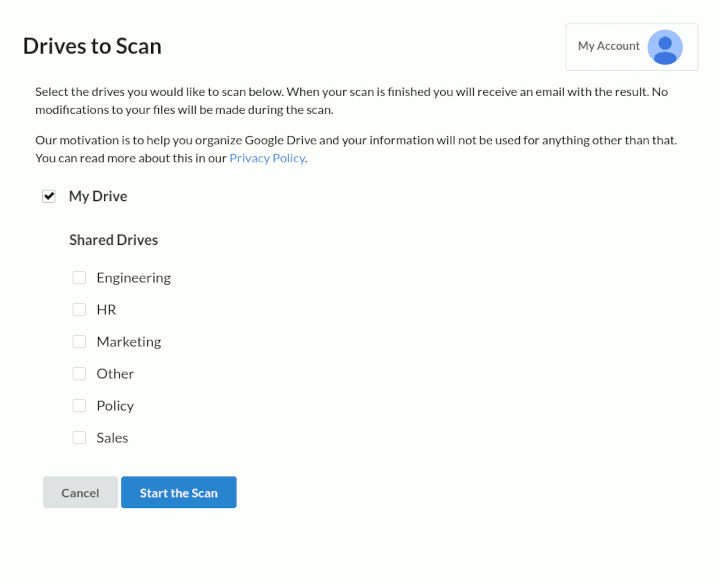 Once your scan is finished, Filerev will show the normal Scan Results page but you will only see the files in the specific drive(s) you selected. If you have duplicate files scattered across multiple Shared Drives, Filerev will find and display them. You can also use the filter option to only show files from specific folders in any of your Shared Drives.
Better Experience on Mobile
I made a lot of changes to improve your mobile experience with Filerev. To see some of the updates I made, take a look at the before and after of the file and folder tables: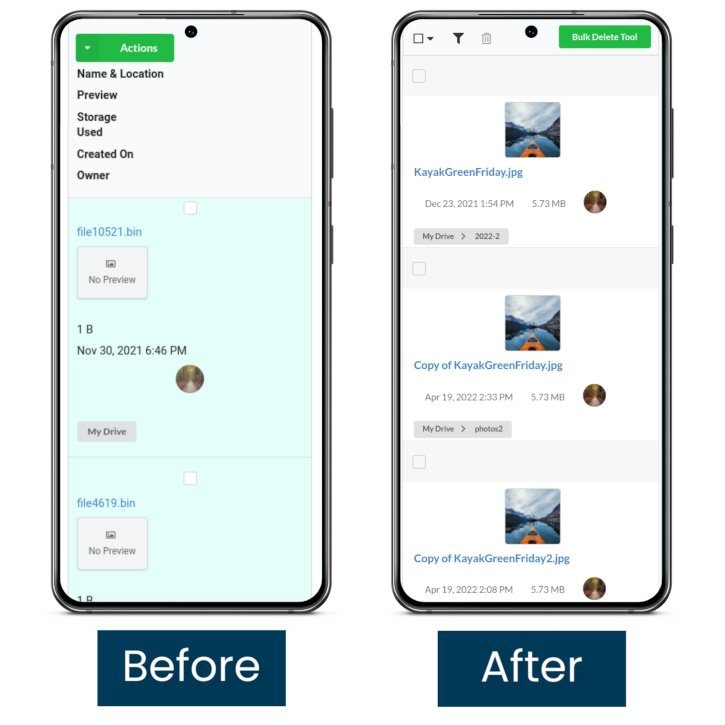 In the before and after screenshot for mobile, you might have noticed that the action buttons are no longer hidden behind a big green button. I made this change for both mobile and desktop as it lets you get at the actions you want with fewer clicks.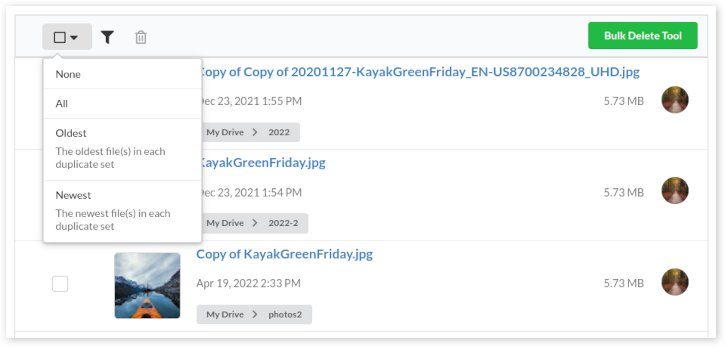 Thank You
I would like to thank those that take the time to suggest new features, helping improve the Filerev app for everyone. Please continue to reach out if you think of more ways Filerev's software can help make your lives easier.
I will continue to make behind-the-scenes changes to keep the Filerev app running smoothly.