Kicking off the new year, I am excited to highlight new features added to the Filerev for Gooogle Drive app. Now after you scan your files you can use the following features:
You can also now change your email preferences.
Below is a quick breakdown of these new features or you can login to Filerev and start your free scan.
Large Folders
You can view the folders taking the most storage space in your Google Drive account. You can also view your folders by size in Google Drive by using the filters at the top of the page. For more detailed information, check out my blog article on how to find and remove large folders.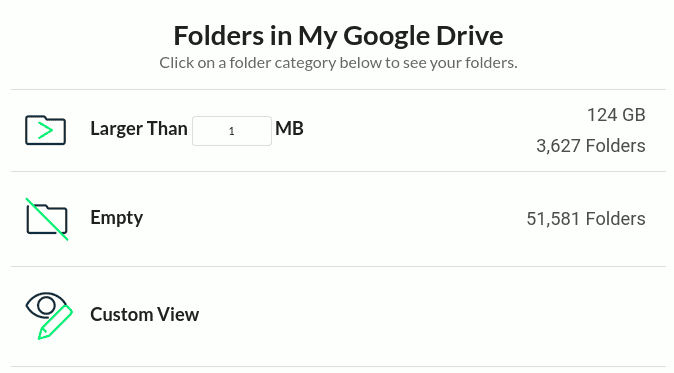 Empty Folders
This new feature makes it easy to view and delete your empty folders in bulk. It's incredible how fast empty folders can accumulate in Google Drive. In my Google Drive account, I had over 50,000 empty folders! I have found that these empty folders can accumulate for one of the following reasons:
More than one person is working with the files and folders and not cleaning up after themselves.
From syncing a desktop computer to Google Drive. The syncing process often includes files and folders created by the operating system.
Deleting your duplicate files using Filerev. Once the duplicate files are gone, some folders that these files were living in are empty.
For more info on this topic, you can view the blog post on how to remove empty folders.
Better Categorization of Files by Type
When browsing files by type, the wording used to be a bit cryptic. But now you can view your files in categories that are easy to understand. For example, if you look at your Documents you will now see a descriptive word like "Microsoft Word". Much better than the former word: "vnd.openxmlformats-officedocument.wordprocessingml.document"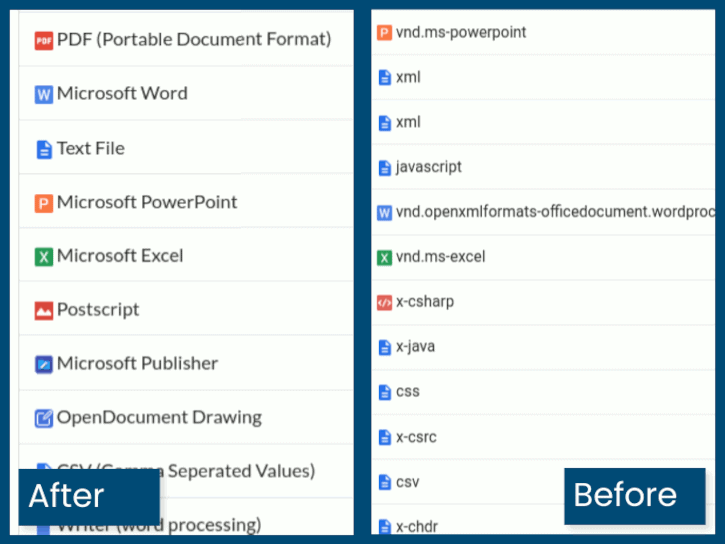 Email Preferences
The email preferences feature provides more control over Filerev's emails. You can now turn on and off "new feature" emails and "application emails.
You will receive the new feature emails whenever new features are added to the Filerev app.
The application email is sent when certain tasks are completed. For example, an email is sent out after each scan is finished running.
You can also click unsubscribe at the bottom of any email to remove yourself from the list.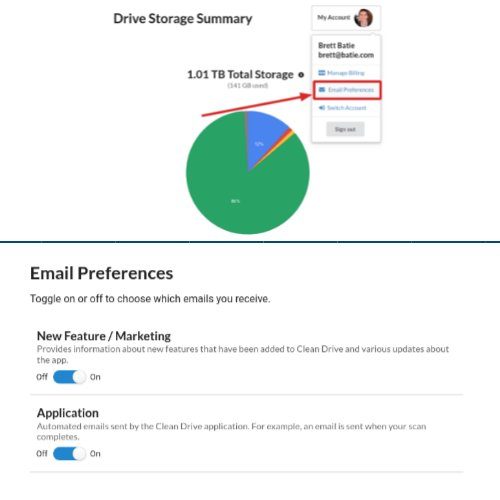 If you want to see other features added to Filerev, please submit them via the contact form.
Here is to a new year, organized Google Drive accounts and more new features coming to Filerev.