Exciting News! Filerev can now bulk delete Google Drive files and folders. This was an often requested feature and it is now part of the Filerev app.
In Addition to bulk deleting, I have put a lot of focus into the servers & infrastructure. I have made some drastic optimizations and changes to put Filerev into a position where it can handle growth for years to come. Even though the world is getting hot this summer you can rest assured that the Filerev servers are running nice and cool while helping manage and organize over 3.6 billion files for you all.
Feature Spotlight – Bulk Delete Files & Folders
Bulk Delete. This makes it easy to delete in mass all your files in your Google Drive account or specific ones (such as duplicate files). The real power in this feature comes to play when combining bulk delete and filters (both found under the action button). By using filters you can quickly find all files of a certain type and delete them with a simple click. I've seen accounts delete over 13 million files without breaking a sweat.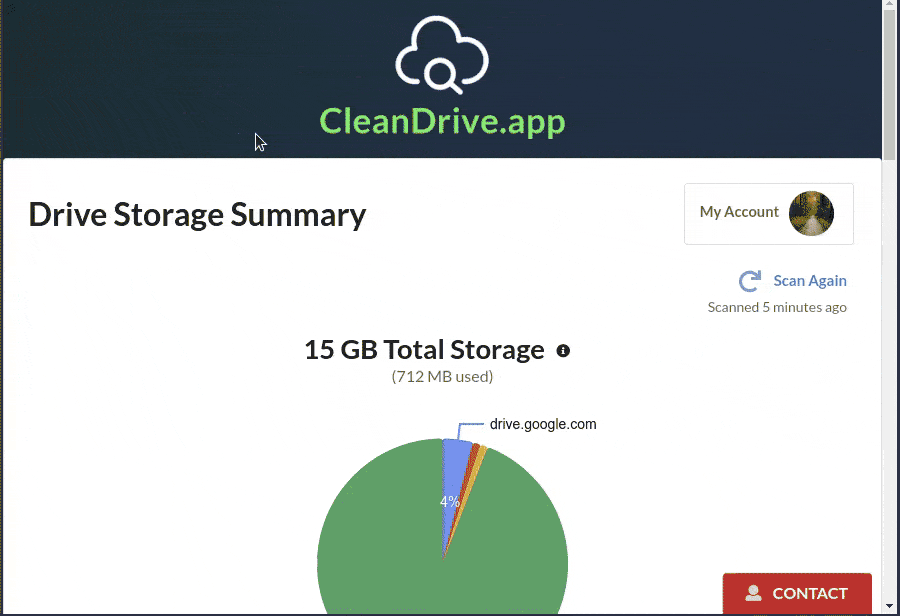 Other Recent Updates
Website Additions. I added an FAQ page and Blog posts to help you find the information you need to use Filerev's full capabilities. Moving forward, this is where I'll be adding additional content.
Speed / Infrastructure improvements. I mentioned this already but it was significant. There were many database optimizations, queues, servers added, auto scaling capabilities, load testing, CPU optimizations, a complete re-write of the user facing website (from Wix to Gatsby/React), load balancing, increased monitoring and more. Oops, I totally geeked out. Sorry!
User Interface Changes.
When viewing files, the folders are displayed in a cleaner format while making it easy to drill into the folders in Google Drive.
The storage usage summary pie chart now shows "other" usage for things such as Google One family accounts using storage space and other various things that Google doesn't document that may be taking storage space.
Each category on the Summary page was updated with new graphics to make for a cleaner customized theme.
As always, thank you for using Filerev and enjoy your summer!
If you use the bulk delete feature for Google Drive let me know how you liked it in the comments.